At Anser Manufacturing, we don't like to wait around for parts anymore than you do. That's why we maintain one of the most extensive logging trailer parts and services departments in the province, including:

Locking beams
Extensions
Assortment of bunks
Electric and air parts
Scale parts
Axles
Cab guards
Whether we're providing the service work, or you're doing it yourself, we deliver consistently quick turnaround times for logging trailer parts and services. If you order a part that's in stock, we will ship it to you within 48 hours, or less.
Our well-equipped facilities, combined with an expert team of fabricators, allow us to be highly responsive to our clients' service needs. When you bring your trailer to the Anser service centre, we strive to get it looked at as quickly as possible. Many times, we can have you under the hook within an hour.
And with a 25-foot hook height on our overhead crane, we can unload pretty much anything you want. If you can haul it, we can lift it!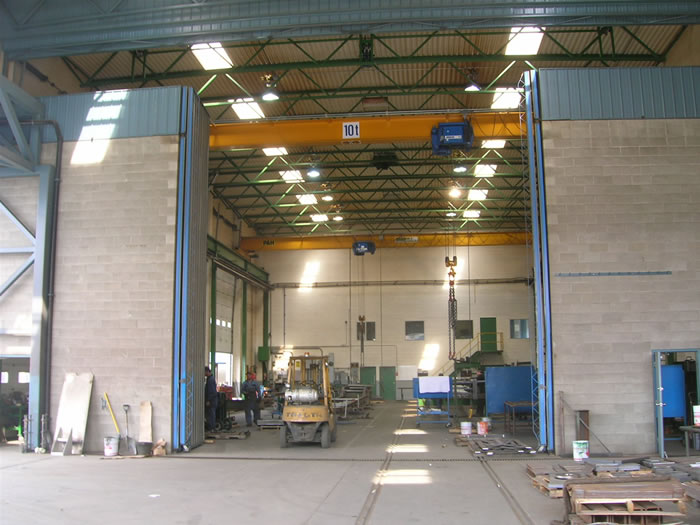 Service Highlights
1-hour response times: We strive to get your trailer under the hook within an hour of your arrival
25-foot hook height: While many competitors have cranes with hook heights averaging about 18 feet, we have the extra clearance to address even the most challenging lifts.
In-depth knowledge: Our team of fabricators is intimately familiar with every part and component that goes into an Anser logging truck trailer. When you bring yours in for servicing, we will quickly diagnose any issues and recommend the best solution to minimize your downtime.
Trailer rigouts: When we sell a trailer, we're happy to do the rigout at our facility. This allows us ensure your trailer fits and performs exactly as intended, so you'll be ready to haul the second you roll off our lot.


Catalogue Sections
Trailers